Yaho~ I'm here with a review for you guys!
Today I'll be reviewing....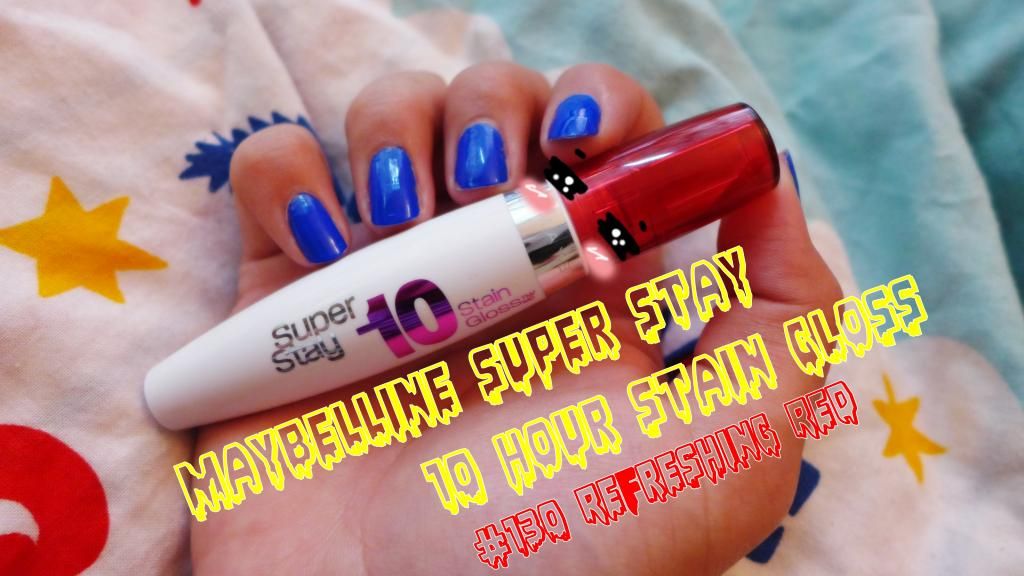 "
Lasting color. Vibrant sheen.
Meet the first-ever 10HR stain gloss.
Shine enhancing formula glides on lightweight color that won't dry out." via maybelline.com
This product claims: (via maybelline.com)
• Vibrant and shiny wear; never flat
• Feels fresh all day, never dry.
• Glides on wet and smooth, never drags
• Shine enhancing formula provides a lightweight layer of lasting color
• 10 long-lasting shades
Maybelline's instructions for best application and results:
Using the wand, apply your lipcolor by starting in the center of your upper lip. Work from the center to the outer edges of your lip, following the contours of your mouth. Then glide across the entire bottom lip.
Ingredients: None listed on packing, or on website.
Price: varies from $5-$8 (I bought mine on sale w/ a coupon so it was only $3)
Alright, so now that we've got all the info down, let's move onto the actual review!
Applicator:
I like this applicator because it's slightly bent, but also has a small hole through the middle of the brush so the flat surface isn't always picking up too much product for you to handle!
Swatches: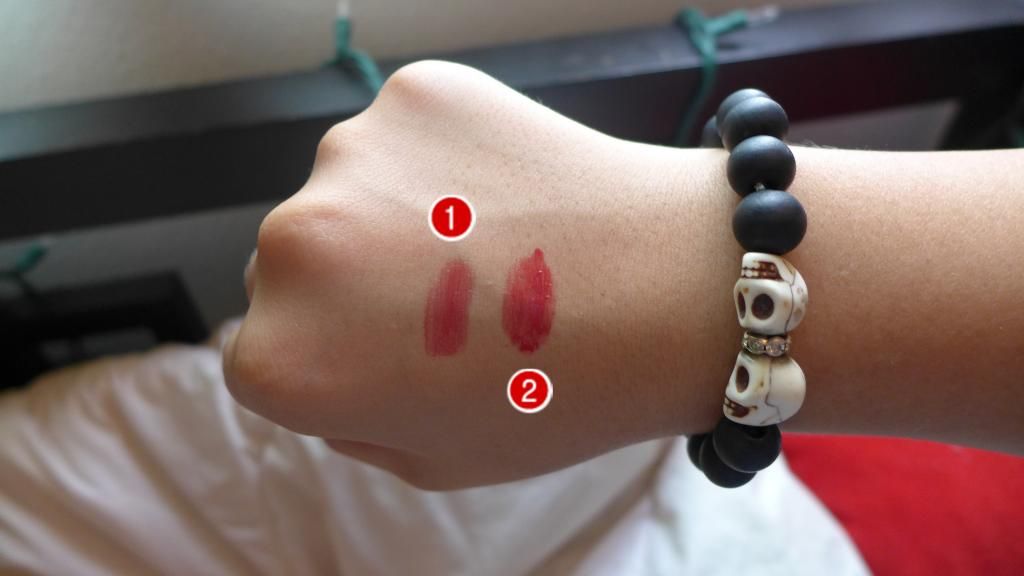 So the #1 is one coat of the gloss, and then #2 is two coats of the gloss. As you can see, it is rather easy to build up color intensity.
Now for the product on my actual lips!
Here are my bare lips for comparison.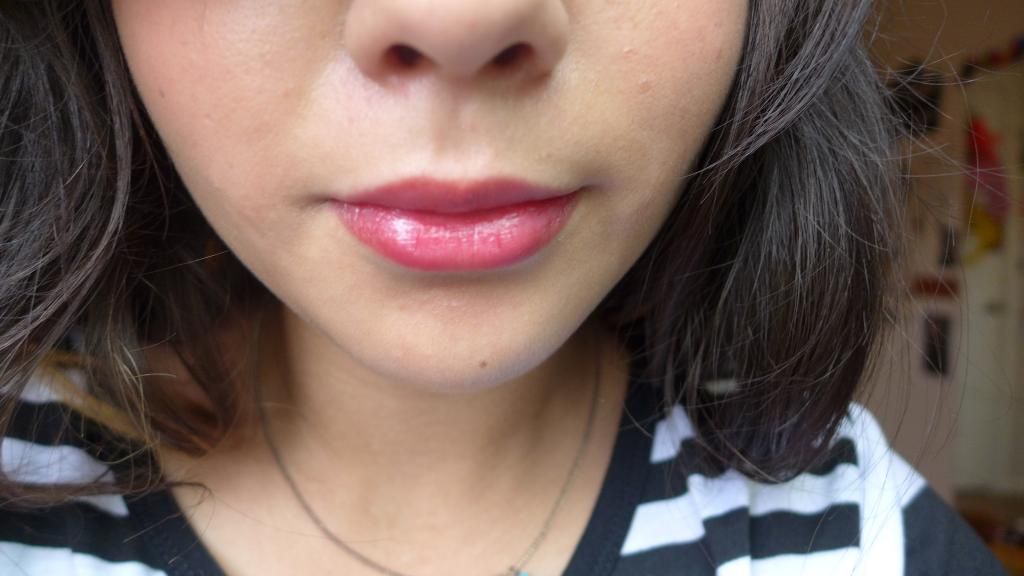 One coat. Sorry for it being out of focus! But you get the idea~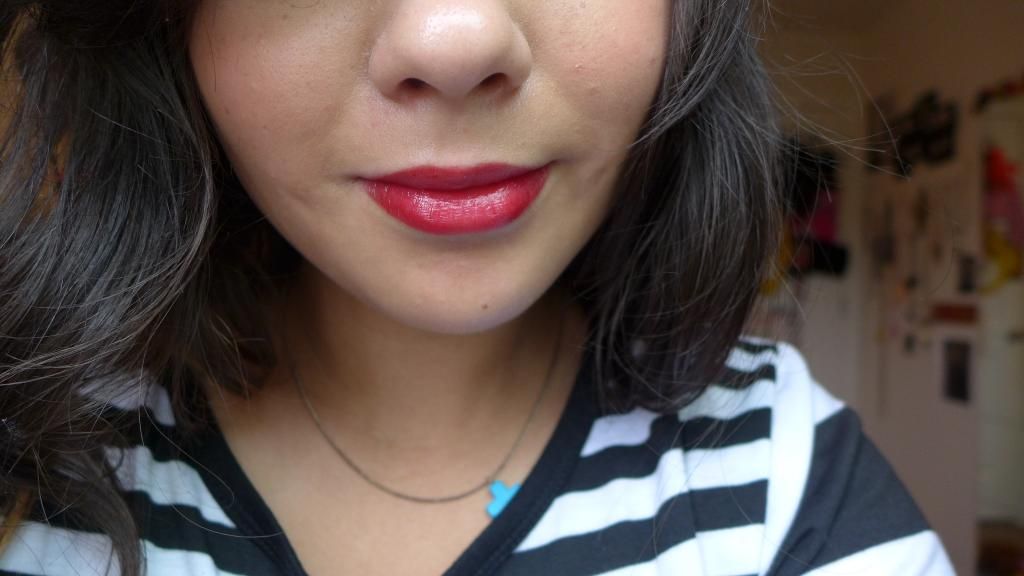 And two coats! This is my preferred color intensity of this, as it is the most intense it can go. Anymore layers, and the product becomes too messy to handle on the lips and can spread everywhere.
Rating:
Formula: ★★★★☆ - Has a nice smell and leaves the lips quite hydrated, but sometimes smells too strong.
Shine: ★★★★☆ - Does dry a little matte instead of staying super shiny when first applied.
Pigmentation: ★★★★★ - 5 stars! I really enjoy the color payoff from this gloss, especially the fact that it is indeed a gloss. It also has great versatility.
Length of wear: ★★★☆☆ - Like most other people who have worn this, I do notice it wears off the corners of the mouth easily, and also comes off when eating or drinking. The stain lasts, but not as shiny nor as pigmented as when first applied. It definitely does not last 10 hours like it claims, but I wasn't expecting that.
OVERALL: ★★★★☆
All in all, for the price I bought this stain gloss at, it is a product I would consider buying again, but in different colors. I hope more colors are released soon though. 10 shades is nice, but maybe something even deeper in a more purple shade could be released!
Have you tried this product?