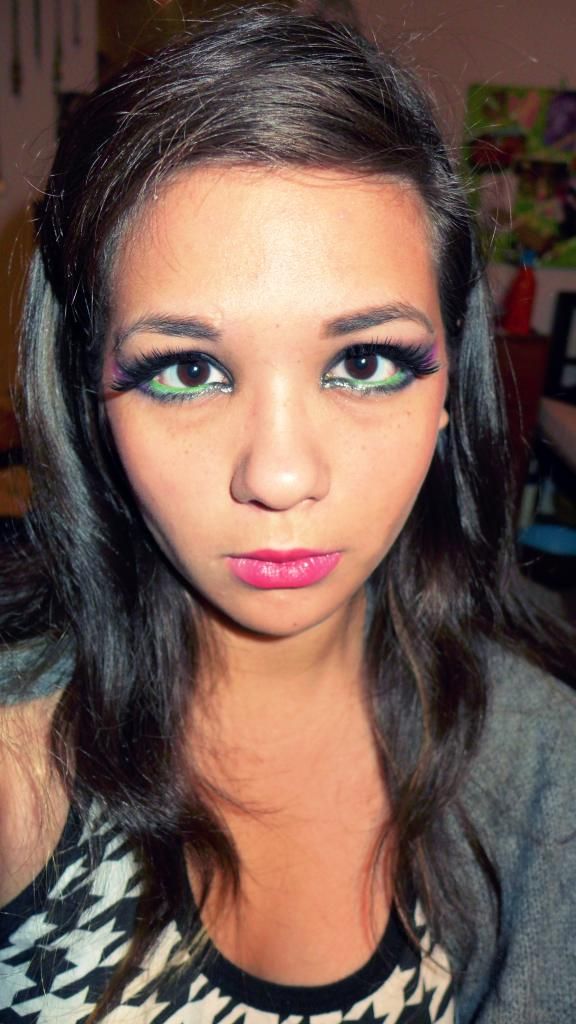 This is the only time I'll say it- my eyes look too big for my face!
It is the silliest thing- I was visiting a Walgreen's today, and I saw these beauties just sitting up on a Disney Villains display, where a ton of different companies had created or released collections inspired by the Devious Disney Dames!
How malevolently magnificent are these Maleficent lashes? I love Ardell lashes, as they are truly the only brand of American lashes that I'll wear. This was $6.99, and it came with glue and a cute package, so it was worth it for me!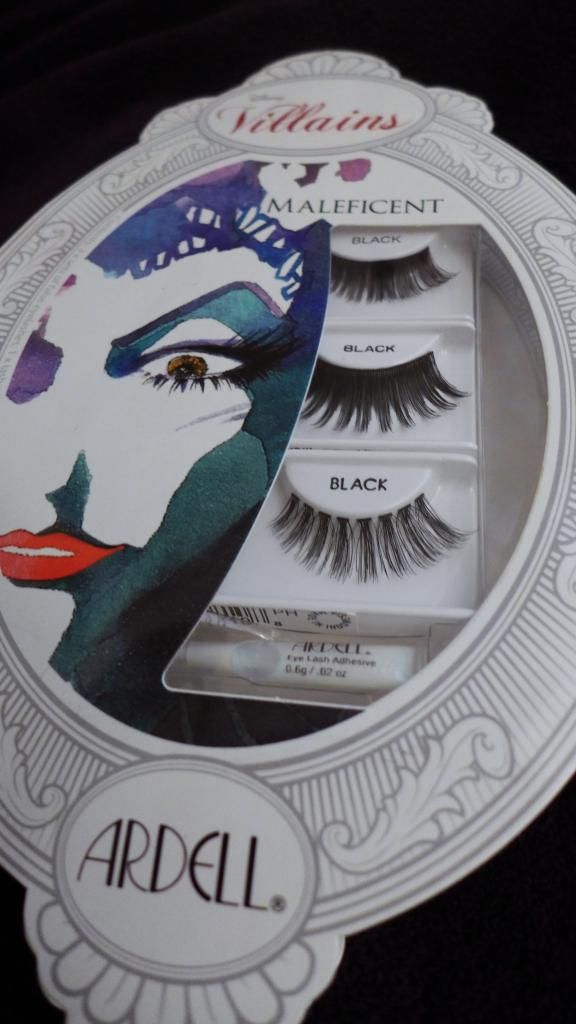 Too fierce, mami~
There were also ones for the Evil Queen (Snow White), Cruella DeVille (101 Dalmatians), and of course Ursula (The Little Mermaid). I honestly wanted to buy all of them, but I had to resist. Cruella and the Evil Queen's lash packs included a set with glitter on them! Silver for Cruella and gold for the Evil Queen. If you are a lash addict and like Disney villain themed things, head to Walgreen's! They have a huge selection of the Disney Villains collaboration products.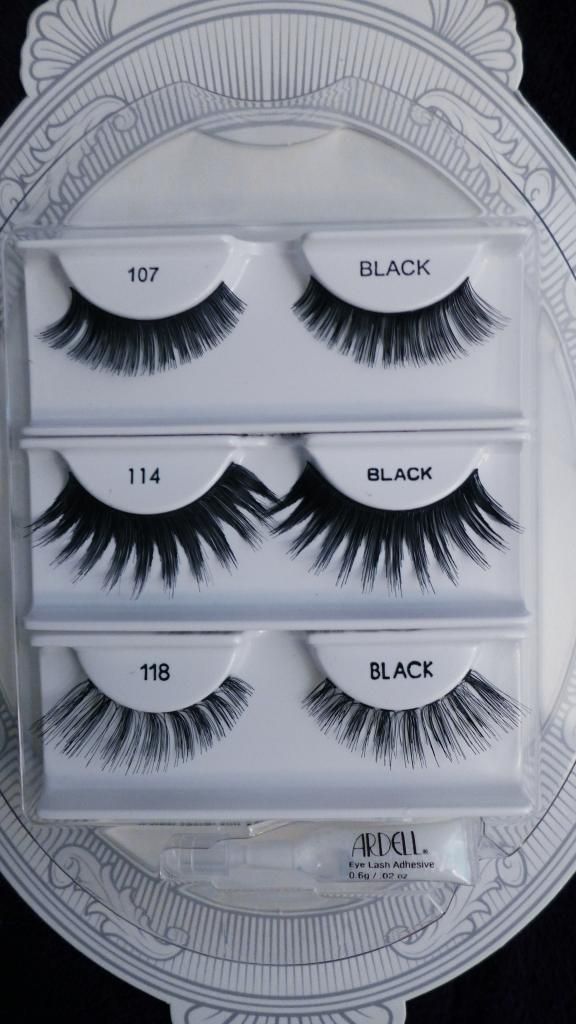 For this look, I used #114 to achieve that wicked villainess flair~
Here is my inspiration/reference picture:
Maleficent is a spiteful, but extremely powerful fairy in the tale of Sleeping Beauty. She was angry she had not been invited to the party which celebrated the birth of Aurora, the princess of a king and queen. She casts an evil curse upon the baby girl, and is the story's main antagonist. At the end of the film, she turns into a large, destructive dragon that tries to prevent a prince from rescuing Aurora and her entire kingdom from a spell of eternal sleep (a counter-spell from a kind fairy). My inspiration draws from the sharpness of her hate, and the colors of her as a dragon!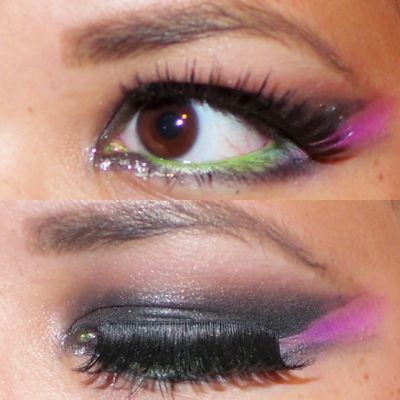 Here are some terribly blurry close-ups of the eye! I put green in my waterline, represnting the crazy green flames Maleficent spouted when she was a dragon, and also included purple because, let's face it, it just isn't a Maleficent look without some purple.
Here is one last photo! I tried to look like I was angry because I wasn't invited to a hoppin' birthday party.
What did you guys think of this look? Who is your favourite Disney villain- or hero? Or, character?
I'll see you guys soon! I have much to blog about before I fly off to Japan in a week and a half's time~
Ciao bellas~